What is Health & Society?
To see health in its social context is to look beyond the limits of medicine, to a much wider set of questions that engage social, cultural, political and moral aspects of human experience.
The Health & Society (HESO) Program at York offers courses that bring together a range of academic fields, most notably sociology, political economy, cultural anthropology and social history. Our teaching challenges students to look critically at biomedical models and practices, to understand the complexities of health policy, to see the ways in which globalizing economies shape both illness and health care, and to appreciate the role played by social forces and cultural change in shaping individual well-being.
HESO provides students with a toolkit for understanding health and illness, both as lived realities and as reflections of larger social processes, on a scale ranging from the interpersonal to the international. We value the kind of practical knowledge gained from experiential learning and seek to combine this with the development of a rigorous critical analysis. Taken together, the courses that comprise a HESO degree give students a truly comprehensive understanding of health.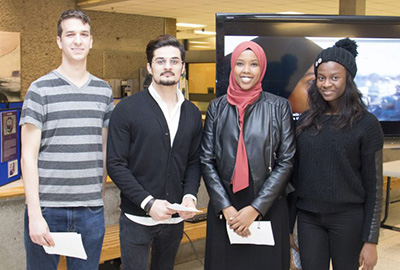 HESOSA is your student association
HESOSA is your student association
Stay tuned for 2016-2017 events and activities!