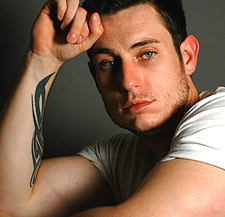 "I believe that the Health & Society Program is an excellent base for a career in health care management. I started with a college diploma in Recreation Management and then linked it with my Health & Society degree.
"This combination has given me a real advantage in the job market. Moreover, unlike health management programs, Health & Society is broad-based and interdisciplinary, giving me strong social insights that many of my peers lack.
"I work as a Residence Program Manager at a Toronto nursing home where I am in charge of the physiotherapy dept, recreation department, restorative care, and social work. This position requires an in-depth appreciation of social issues surrounding the aged, a familiarity with basic medical terminology, and an understanding of the Canadian health care system.
"Health & Society has provided me with valuable insight into all these areas and has helped me to see how individual health needs to be understood in the context of social, economic and political circumstance. This has proven extremely helpful professionally and personally."