Faculty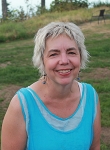 Profile: LA&PS Profile
(Associate Professor)
Email: daviesmj@yorku.ca
Campus Address: Ross Building
S704A
Phone Extension: 33812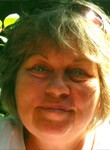 Profile: LA&PS Profile
(Assistant Professor)
Email: ldlcour@yorku.ca
Campus Address: Ross Building
S718
Phone Extension: 33303
Bio
Lykke de la Cour's Ph.D. is in History from the University of Toronto. Her research and teaching interests focus on health, disability, and early-twentieth century eugenics and biogenetics, particularly processes associated with disablement, biomedicalization, and socio-legal regulation and the formation of gendered, racialized, classed, disabled and transgressive sexual identities. Her manuscript, From 'Moron' to 'Maladjusted': Eugenics, Gender and Dis/Abled Citizenship, 1930s-1960s, is under contract with UBC Press and she has an article on eugenics, race, and first-wave feminism forthcoming in Atlantis: Critical Studies in Gender, Culture, and Social Justice. She has published and presented papers on topics such as patient case file methodology and women patients' perspectives of psychiatric institutionalization. Her current research focusses on an examination of how the medical colonization of Aboriginal populations was extended through psychiatric institutionalization in the 1950s and 1960s. She teaches SOSC 3920 Disability and Society, and SOSC 4144 Engaging Health in Community: Advanced Health Research in the Field.
Profile: LA&PS Profile
(Associate Professor)
Email: dae@yorku.ca
Campus Address: Ross Building
S704
Phone Extension: 77823
Email:
Campus Address: Ross Building
S771
Phone Extension: 33759

Profile: LA&PS Profile
Email: jonnyj@yorku.ca
Campus Address: Ross Building
S705
Phone Extension: 77823
Campus Address: Ross Building
N832

Profile: LA&PS Profile
(Assistant Professor)
Email: tungohan@yorku.ca
Campus Address: Ross Building
S665
Phone Extension: 22055
Faculty (retired)