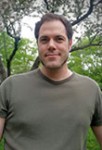 S705 Ross Building
jonnyj@yorku.ca
Education
PhD Communication and Culture – York University
MA Socio-cultural Anthropology – Western University
BA (Hons) Anthropology – Western University
Research Interests
Indigenous Knowledge, urban Indigeneity, Indigenous land-based storytelling traditions, ethics of place, Indigenous health and healing, therapeutic landscapes, Indigenous environmental history, North American colonialism, media and digital technology, food, alternative healing, community-based research
I am a critical interdisciplinary researcher that works within Toronto's Indigenous community. My research focuses on Indigenous Knowledge and land-based storytelling traditions in Toronto, with an emphasis on the connections among culture, storytelling, the land, and health. My work draws from the fields of Indigenous studies, critical health studies, communication and media studies, anthropology, history, geography, and environmental studies. I have published on topics related to Indigenous environmental history, Indigenous land-based storytelling traditions, the relationship between colonialism, food cultures, and Indigenous health, and disability rights. I am currently exploring the representation of land-based Indigenous Knowledge and storytelling through popular educational initiatives such as public tours and smartphone applications.
My research is grounded in my ongoing involvement with and participation in Toronto's Indigenous community. I am an organizing member of First Story Toronto, a program at the Native Canadian Centre of Toronto devoted to researching and sharing Toronto's Indigenous heritage through a variety of popular educational initiatives. As a part of this work, I lead walking and bus tours of the Indigenous heritage of the Greater Toronto Area (GTA), engage in public talks for diverse audiences, and help to organize and develop a variety of artistic and historical community projects and collaborations. Some recent First Story Toronto collaborations include the Pan Am Path Art Relay (with Friends of the Pan Am Path), Talking Toronto Treaties (with Jumblies Theatre), Rivers Rising (with Toronto Green Community), and the First Story smartphone application (with COMAP) which maps stories of Toronto's Indigenous heritage from across the GTA.
In conjunction with this work, I also whet my artistic skills through various photographic, graphic design, and web-based projects. I have worked on a variety of projects as a graphic designer, web developer, and web-accessibility consultant. Currently, I am working with Dr. Megan Davies on several web-based projects such as the History of Madness in Canada, After the Asylum, and History in Practice: Community-Informed Mental Health Curriculum websites.
Publications
Johnson, J. (2013). The Indigenous Environmental History of Toronto, "The Meeting Place". In L. A. Sandberg, S. Bocking, & K. Cruikshank (Eds.), Urban Explorations: Environmental Histories of the Toronto Region (pp. 59–71). Ontario: Wilson Institute for Canadian History.
Johnson, J. (2013). The "Great Indian Bus Tour": Mapping Toronto's Urban First Nations Oral Tradition. In K. S. Hele (Ed.), The Nature of Empires and the Empires of Nature: Indigenous Peoples and the Great Lakes Environment (pp. 279–297). Waterloo, ON: Wilfred Laurier Press.
Bodirsky, M. and J. Johnson. (2008). Decolonizing Diet: Healing by Reclaiming Traditional Indigenous Foodways. Cuizine: The Journal of Canadian Food Cultures 1(1).
Krogh, K. and J. Johnson (2006). A Life without Living? Challenging Medical and Economic Reductionism in Home Support Policy for People with Disabilities. Critical Disability Theory: Essays in Philosophy, Politics and Law. D. Pothier and R. Devlin (eds.). Vancouver and Toronto, UBC Press: 151-176.
Krogh, K., M. Ennis, J. Johnson, & V. Bowman. (2005). A National Snapshot of Home Support from the Consumer Perspective: Enabling People with Disabilities to Participate in Policy Analysis and Community Development. Winnipeg, Manitoba: Council of Canadians with Disabilities.
Press
Todd, Michael. (2015). Fragile Planet. The York University Magazine, Fall 2015, 26-32.
Windigo, Delaney. (2015). First Story Sheds Light on Toronto's Indigenous History. APTN National News.
Ngabo, Gilbert. (June 23rd. 2015). Tours Tell History of Toronto through Aboriginal Eyes. Metro Canada (Toronto), p. 6, Toronto, ON.
Laskaris, Sam. (2015). Art and Education Go Hand in Hand for Pan Am Relay. Windspeaker.
Ballingall, Alex. (2013). Canada Day: Toronto is Chock Full of Hidden Canadiana. The Toronto Star.
Elias, P. (2011). Research Snapshot: Colonialism continues to impact the health and diet of Native peoples. Toronto: Research Impact and York University.
Spurr, B. (2011, May 26). Standoff in High Park. Now Magazine. Toronto.
Spurr, B. (2011, May 18). Disputed Grounds: High Park "Burial Mound" One of Many First Nations Sites Hidden Around Toronto. Now Magazine. Toronto.
Shimo, A. (2010, September 29). New programs explore Toronto's under appreciated indigenous history and traditional knowledge. Yonge Street Media. Toronto.